From Japan to Asia and to the World
Aiming to become the market leader in the daily commodity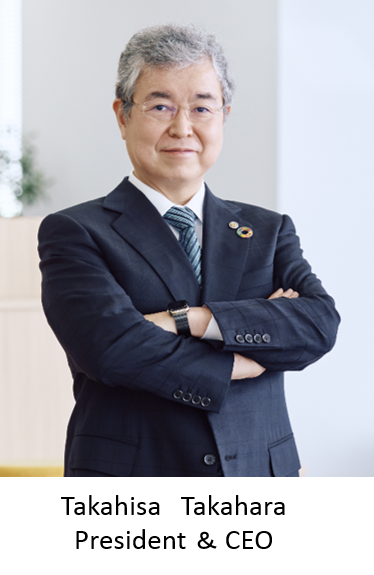 Unicharm Corporation wishes to provide people of all ages, from baby to the elderly, with products to gently support their minds and bodies to free them from burdens and allow them to fulfill their dreams. Including this desire in our corporate philosophy "NOLA & DOLA" (Necessities of Life with Activities & Dreams of Life with Activities), we offer baby and child care products centering on disposable diapers, feminine sanitary goods such as napkins and tampons, urinary care products for senior citizens, cleaning products such as cleaning sheets, wet tissues, health care products such as three-dimensional face masks and pet care products.
Our environment changes with the times, and customer needs are becoming increasingly sophisticated and diversified. Quick to capture these needs, we have developed new products ahead of the market, utilizing nonwoven fabric and absorbent material processing and molding techniques that we have developed over the years since our foundation. We take pride in offering unprecedented value to customers through our products and contributing to changes in their lifestyles. We will continue to adhere to our principle of putting the top priority on manufacturing high-quality daily commodity products so we can continue to deliver high value-added products to customers.
We strive not only to assist customers through our business operations, but also to increase our corporate value by promoting proper corporate management that offers value to all our stakeholders including shareholders, business partners, associates and the general public.
Takahisa Takahara, President & CEO
Unicharm Malaysia – Managing Director Message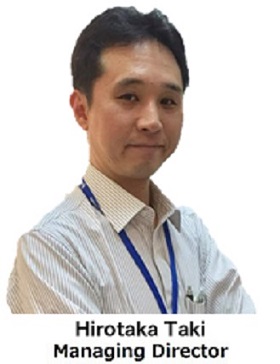 Unicharm Malaysia was established since Year 1997, two main products namely MamyPoko baby diapers and Sofy sanitary products have induced the optimistic growth in Malaysia. We do not rest with what we have achieved to-date, we shall persistently strive to achieve responsible commercial success by satisfying our customers' needs, giving superior performance to our shareholders, providing rewarding careers to our employees, cultivating mutually beneficial relationship with our business associates, caring for the society and the environment in which we operate, and contributing towards the progress of Malaysia nation.
Our Three (3) corporate goals, To be No. 1
Customer Satisfaction by innovating new value-added products for customers
Partner Satisfaction by enhance growth for business partners through increased market share
Employee Satisfaction by creating a team-spirit environment for staff.