As a Company that support a healthy mind and body in all people
We want everyone to live a healthy, happy life from the day they come into the world. To achieve our dream, we offer products and services suitable all generations using technologies we have developed in the areas of non-woven fabrics and absorbent materials.
Currently, we aspire to provide customer satisfaction through the development of high quality products and marketing activities across five business segments baby care, feminine care, health care, clean & fresh and pet care.


MamyPoko brand is a personality like "by representing a mother's love, MamyPoko is the best partner who can be relied on while taking care of your baby" and MamyPoko provides a baby with the best warm comfort feeling, like when he/she is being held by a his/her mother.  With this, MamyPoko promises to deepen further a mother and baby's bond.
The mother who wishes to give all her love to her child as much as possible so that her child can grow up with rich and full feelings and be loved by everyone. MamyPoko is a baby care products and services by the latest absorbent technology and nonwoven processing technology in the world which will always continue to pursue improvement for childcare life based on a deep understanding about a child's mind and the body.  A child's bottom is kept healthy with the World's best absorbent functions, baby feels comfort and in good spirit (always smiling). That is why a mother feels a sence of reliability (sence of peace).
In 2018, PETPET brand was newly added to the Unicharm Group. PetPet always a smart choice for moms on the go, who want a reliable and more cost-efficient diaper that can prevent leakage for long hours.


Sofy brand has a personality and atmosphere like a "person who can give numerous suggestions based on a background full of rich knowledge and is cheerful, full of compassion, and can be trusted," and to consumers, "deeply thinks most about menstruation and promises security and comfort ability that will reach a woman's mind and soul".
Sofy brand to "women with their own goals, who wants life to be interesting and happy while balancing work and private time to themselves", "continues to understand a female's feelings and body, and also with high advanced technology and new ideas, can deliver highly valuable menstruation care products and services" with this, "to bring about the least leakage and the greatest comfort in the world" "That's why feeling of security and comfort is felt by not only bodies but also heart and soul."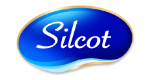 "Kirei"(nice and clean) of Kirei-Care is an indicative word of desire to get across the cultural aspect unique to Japan such as its beauty of external appearance as well as internal surface and lucid impression to the people in the world including Asia by purposely expressing in English alphabet.
Silcot brand aims to create an environment that is suitable for people, products and places and it cosmetic puffs product is widely admired.
As confidence always comes from healthy glowing skin, Silcot has developed 3 kinds of product such as Silcot Regular, Silcot Premium and Silcot Uru-Uru to cater different consumer needs and make skin care routine more effectively.

Unicharm Pet aims to create an environment for pets and pet owners to live together and to share happiness whenever, wherever and forever by support pets to live well and happy all through the life with high quality pet care products.
As increasing numbers of people are treating their pets like family members and pets spending more time indoors and living longer, the demand for pet toiletries continues to grow every year. With our philosophy of providing pets with a healthy, clean and comfortable life, Unicharm Pet offer Manner Wear for dogs and Deo-Toilet system products for cats.