Unicharm Malaysia Launches "CoC Certification"※1Products Issued by PEFC※2 Forest Certification

Unicharm Corporation (CEO & President: Mr. Takahisa Takahara) has acquired "CoC Certification" *1 issued by PEFC*2 (Program for the Endorsement of Forest Certification) , an International Forest Certification System*3, at DSG (Malaysia) Sdn. Bhd., which is our local manufacturing subsidiary in Malaysia. In accordance with this certification, Uni-Charm Corporation Sdn. Bhd. and Disposable Soft Goods (Malaysia) Sdn. Bhd. has launched <MamyPoko Pants> and <PETPET Pants> products with "CoC Cerrification"*1 mark. Furthermore, we are the first manufacturer in Malaysia to produce disposable diapers and sanitary pads acquiring "CoC Certification"*1 by PEFC*2.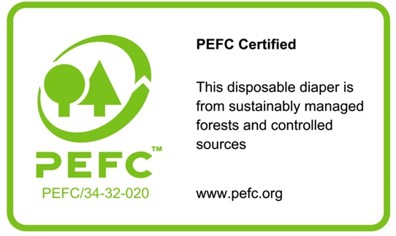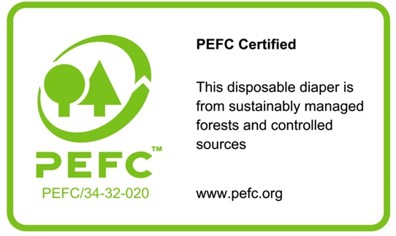 In May 2020, we announced our "Environmental Targets 2030," an initiative to protect the natural environment. This "Environmental Targets 2030" deals with three pillars: "Plastics problem," "Climate change", and "to not contribute to deforestation (procurement) ". In the stated last pillar, our target is to switch 100% to certified pulp (PEFC) by 2030. As part of our efforts to achieve this target, we have been working to obtain "CoC Certification"*1 under PEFC*2 at each of our group companies and recently acquired it in Malaysia. As our first product in Malaysia, we have launched disposable baby diapers as shown below.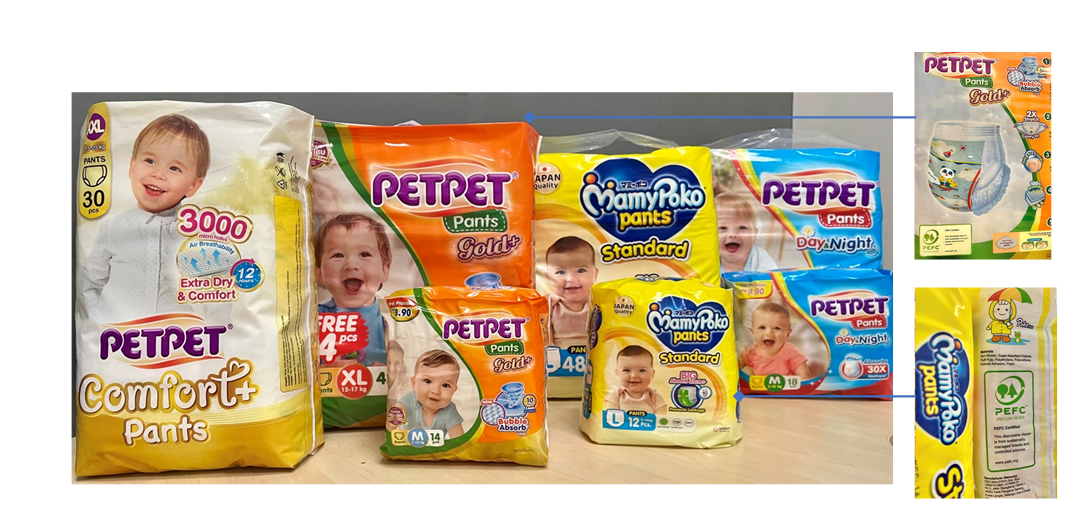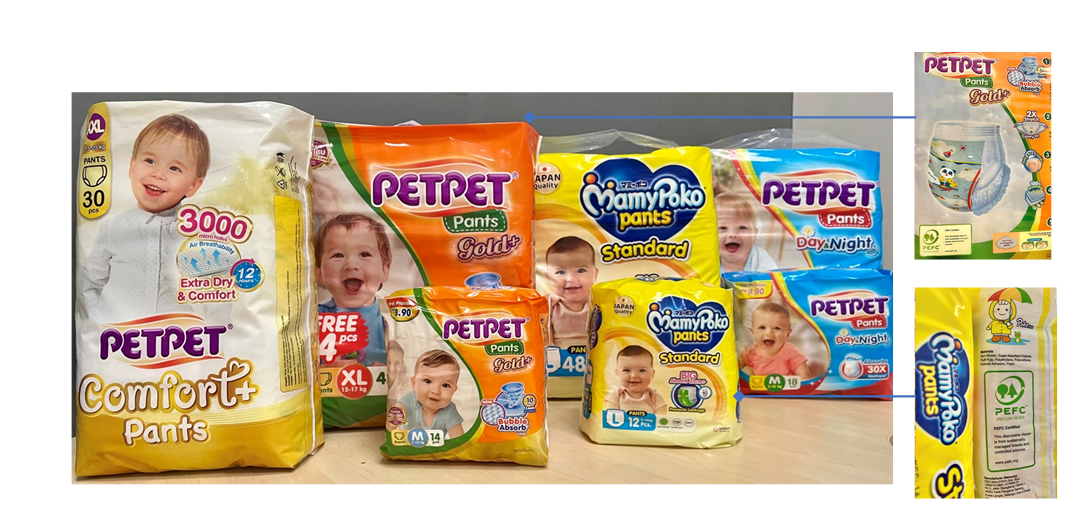 【Left photo: <PETPET Pants> and <MamyPoko Pants> packages / Right photo: PEFC "CoC Certification" logo on the package side】
*1 CoC(Chain of Custody)Certification certifies appropriate processing and distribution of forest products produced from certified forests.
*2 PEFC (Program for the Endorsement of Forest Certification) is a certified program with mutual recognition of forest certification programs          around the world.
*3 Forest certification system is a system that aims to promote the sustainable use and protection of forests by attaching a certification mark        to timber and other products produced from properly managed forests.
We will continue to solve environmental and social issues and contribute to the achievement of the SDGs through our business activities, including the provision of products and services.
 <<For Inquiries>>
Unicharm Corporation, ESG Division, Public Relations Office
Email: brand-pr@unicharm.com