Environmental Protection Initiative Surrounding Factory
On 29th May 2023 (Monday), a dedicated team of 24 members, led by the Management and Scrum Leaders of DSG (MALAYSIA) SDN. BHD. (a member of Unicharm Malaysia Group), came together with employees from various departments to carry out an environmental protection initiative. This initiative took place from 8:30 am to 10:30 am and involved cleaning debris, clearing drainage, and cutting grass as a contribution to World Environment Day, which is celebrated annually on 5th June. The Management and Scrum Leaders team are committed to "leading by example" by actively driving ESG (Environmental, Social, and Governance) activities in society.
During this activity, the team diligently swept the floors, cleared clogged drains and debris, cut grass, and collected rubbish for proper disposal. The areas looked remarkably clean and refreshed after their dedicated efforts.
Through this activity, the Management and Scrum Leaders team aimed to embody Unicharm's Corporate Culture of BOP-Ship, emphasizing the following essential aspects:
1.    Best Practice-ship: By cleaning up the factory's surroundings, we aimed to raise awareness about environmental protection and contribute to achieving Sustainable Development Goals (SDGs).
2.    Ownership: The team took the initiative to pick up garbage, clean the drainage, and remove overgrown grass around the factory, thus enhancing the overall landscape of the factory.
3.    Partnership: Working collaboratively as a team, we efficiently and effectively cleaned the factory's surroundings within a two-hour activity.
Uni-Charm Group Malaysia looks forward to organizing more such events in the future. Our commitment to caring for everyone is reflected in our slogan, "We always care for you."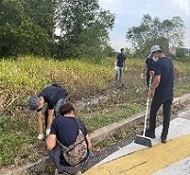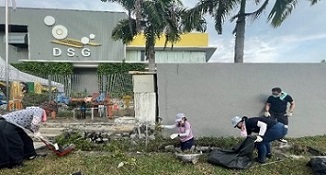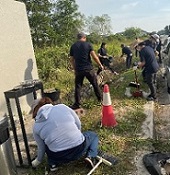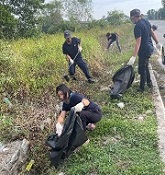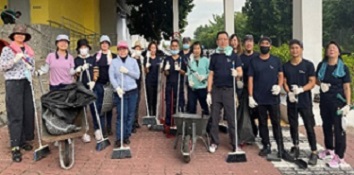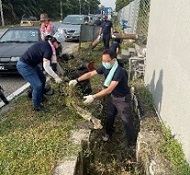 <<For Inquiries>>
Unicharm Corporation, ESG Division, Public Relations Office
Email: brand-pr@unicharm.com